Offices across the world
0
Wrist Acceleration Program (WAP)
If you are a born leader dreaming of making an impact in an international leading organization, with a global footprint and colleagues from around the world, then keep reading!
Introducing the Wrist Acceleration Program, where the only limits to your learning experience are your own capabilities and desires to learn and evolve.
What else is in it for you?
Advancement of your leadership skills and business skills.
Having an impact on the future of a leading international organization and its industry.
Working with colleagues from all around the world and developing a strong global network.
The possibility of achieving the best possible start for a progressive career at Wrist.
Read more
Sean Boylan
Strachans – Peterhead
What is the coolest thing about being part of the Wrist Acceleration Program?
As part of the WAP, you will be based in a branch for a two-year period, however there is plenty of opportunity to travel – with four modules based in Denmark throughout the program. You will also be given projects to work on within your global graduate team, which means working across several time zones to deliver key projects that are set by the company's top management. Alongside the global exposure, I found that during my time at Strachans, I have been exposed to the day-to-day running of a great business but also supported personally by a senior team who helped me settle in a new country. Working for the Wrist Group truly provides a global experience with a local touch.
Which expectations did you have for the Program – and have they been met?
I expected a lot to be demanded of me, throughout the two years on the program. From day one, I was set targets and projects by my Managing Director. I spend 70% of my time 'on the job', learning about procurement, operations or sales.
The other 30% is spent on direct projects I have been set, for example working with change management. I have responsibility in how I manage my time, but ultimately, I am expected to deliver on my objectives, which are discussed in quarterly appraisals. I was attracted to the WAP, because I believed it would push me, educate me, and give me the best start in a business career – however, you must be prepared to work very hard for this!
What does it take to become a success in the Wrist Acceleration program for graduates?
The best advice I could give a graduate applying for the program, is to be hungry, show initiative, but stay humble. You will be given responsibility from an early stage, and work in an environment which offers plenty of potential, if you show initiative and work smart – 'delivering the goods'. However, it is imperative that as future managers you handle this opportunity and success with grace and humility. Always work hard, and never be afraid to roll up your sleeves and get stuck in. If you are successful in joining the program, be prepared to want to 'win' from day one, but win in the right way.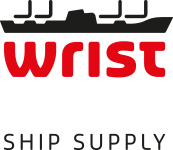 Why Wrist Ship Supply?
The world has gotten smaller indeed, but also more competitive. Our industry stands at the verge of a new digitalized era, where the survivors in the industry will master operational optimization, data-mining and e-commerce. Wrist will need talented employees to master a successful transition, and in return, we offer a career in a global organization, centered around commercial activities, and focused on your personal and professional development throughout the Program.
At the end of the Program, you will have gained a strong and useful skill set, an appreciation of different cultural currents, and not least, doing business in a global setting.
What does it take?
Being part of Wrist takes a particular kind of individual. It is demanding, and for those who join, it will be immensely rewarding. We are looking for traits shared by early explorers; the willingness to accept a challenge, exhibit resilience, and rise to the occasion. Working at Wrist is challenging and rewarding. You must be eager to learn, and you must be willing to take part in the routine part of the daily work. You will be given areas of responsibility, and you will gain detailed business understanding and further your international career.
Read more

Facebook
Can you smell the sea, and are you feeling adventurous? Check out our Facebook page for more information about what it is like to be part of the Program.
Visit Wrist on Facebook
LinkedIn
For news and details about Wrist, available positions and current employees, please see our LinkedIn page.
Visit Wrist on LinkedIn