2 years that will
Expand your horizon
Offices across the world
0
Wrist Acceleration Program (WAP)
Are you interested in the professional development of meaningful business skills? Does ambition and resilience keep moving you forward? Are you, in your own way, ready to leave port and expand your horizon? If so, the Wrist Acceleration Program (WAP) is the right choice for you.
The Wrist Acceleration Program is an intensive 2-year journey, focused on your professional and functional development. The key to success lies in your willingness to learn the ship supply business from the bottom up. The work covers simple tasks to complex projects –and our most successful graduates from the program master both with equal zeal.
For 2018, we have graduate positions in our larger branches in Southeast Asia, Middle East, Europe and North America.
We will assign an executive to be your personal mentor, who will guide you on your Learning Log and help you build effective networks with colleagues and decision makers.
Read more
Daniel Van den Berg
Wrist – Rotterdam
What is the coolest thing about being part of the Wrist Acceleration Program?
I think the coolest thing about being part of the Program is that you have colleagues all over the world and you get the opportunity to work with different people. What inspires me the most is that what we do is pretty unique. The coolest thing is how you can do so much different stuff in order to make big things happen.
Which expectations did you have for the Program and have they been met?
When I first applied for Wrist, I had some questions about the general information provided on the website. Is it actually international? Is it educational? That sort of stuff.
So far, it has been international; we had been getting education in Denmark. The further I progressed in the Program, the more it met my expectations.
What does it take to become a graduate at Wrist Ship Supply?
You need to be an innovative and ambitious person, with an international mind-set. I think those three, from my point of view, are really important when it comes to being part of the Program.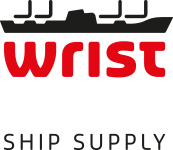 Why Wrist Ship Supply?
The world has gotten smaller indeed, but also more competitive. Our industry stands at the verge of a new digitalized era, where the survivors in the industry will master operational optimization, data-mining and e-commerce. Wrist will need talented employees to master a successful transition, and in return, we offer a career in a global organization, centered around commercial activities, and focused on your personal and professional development throughout the Program.
At the end of the Program, you will have gained a strong and useful skill set, an appreciation of different cultural currents, and not least, doing business in a global setting.
What does it take?
Being part of Wrist takes a particular kind of individual. It is demanding, and for those who join, it will be immensely rewarding. We are looking for traits shared by early explorers; the willingness to accept a challenge, exhibit resilience, and rise to the occasion. Working at Wrist is challenging and rewarding. You must be eager to learn, and you must be willing to take part in the routine part of the daily work. You will be given areas of responsibility, and you will gain detailed business understanding and further your international career.
Read more

Facebook
Can you smell the sea, and are you feeling adventurous? Check out our Facebook page for more information about what it is like to be part of the Program.
Visit Wrist on Facebook
LinkedIn
For news and details about Wrist, available positions and current employees, please see our LinkedIn page.
Visit Wrist on LinkedIn